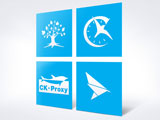 Monitor Electric has launched migration of its software to new Microsoft platform.
For server components it will be ensured compatibility with the operating system Windows Server 2012 R2 and SQL Server 2014 relational DBMS, for client-side - with the operating system Windows 10. Currently, the above-mentioned operating systems and DMBS are already supported by CK-11 and OTS Finist software packages.
By the end of July 2016, all Monitor Electric solutions will have been transmitted to new system platform.
Updates are released according to the following schedule:
Due to the completion of Windows Server 2003 and MS SQL Server DBMS 2005 software lifecycle, testing whether software is compatible with these platforms will not be carried out since August 01, 2016.